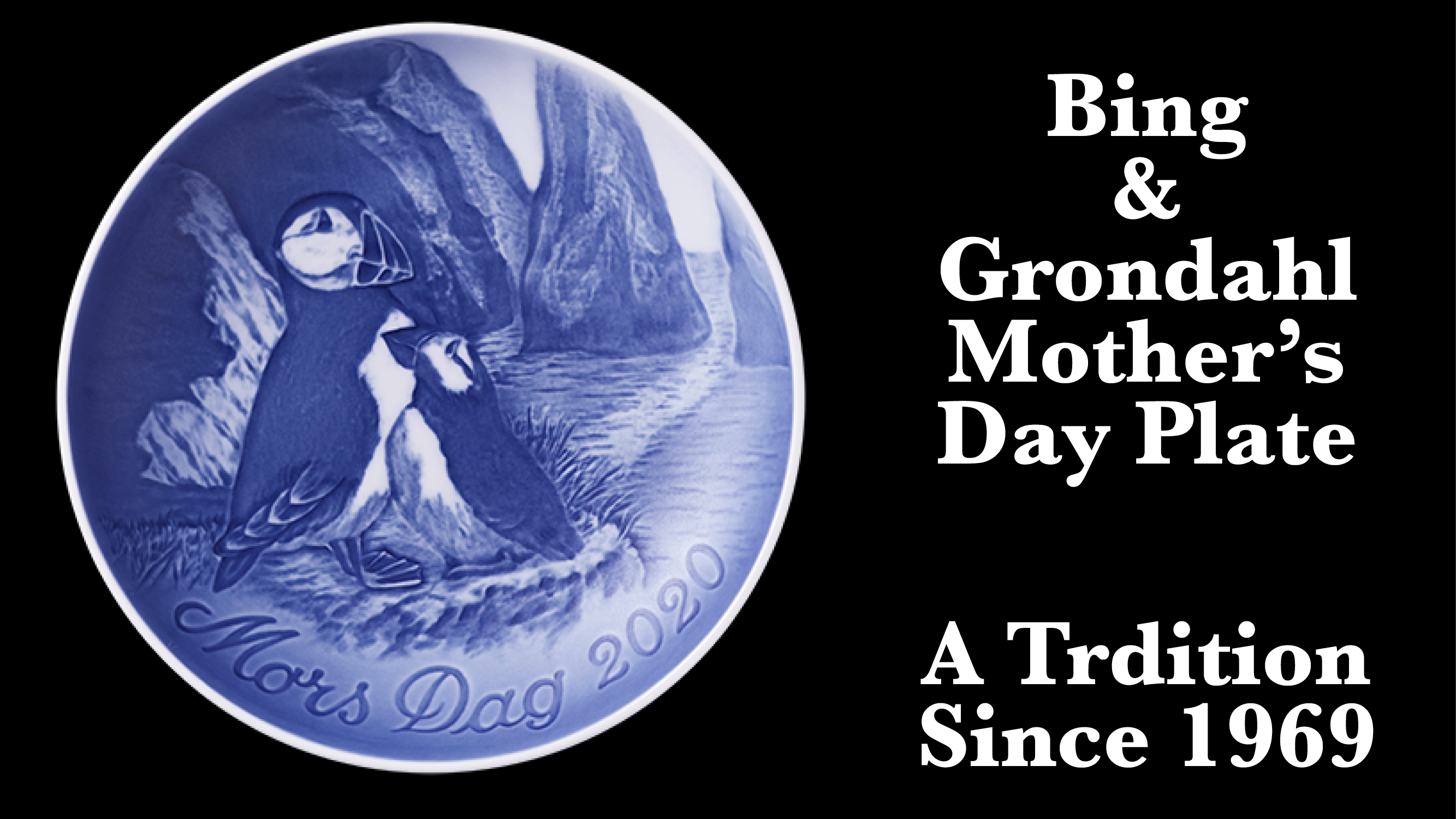 Bing & Grondahl has been producing Mother's Day Plates ever since 1969. Each plate depicts a Mother and her young. There has never been a series that has shown the Love a Mother has for her children more than the Bing & Grondahl Mother's Day Plate. Either add to your collection or start a new Tradition.
The 2020 Bing & Grondahl Mother's Day plate shows an attentive mother Puffin, keeping a close eye on the horizon as she cares for her chick. All creatures need their mother's love and care. She is happy to give and share it with all her children.
Our Mother's Day Plates are in stock at this point and we can Gift Wrap them for you and ship them for Free for you to any Domestic Destination. If you prefer we can do "Curbside Delivery". We are in the store weekdays 12:00 ~ 4:00 as well as Saturday.
Stay Safe and Healthy!
Louise, Walter and Haakon Harald

Gift Boxed with Certificate. $90.00