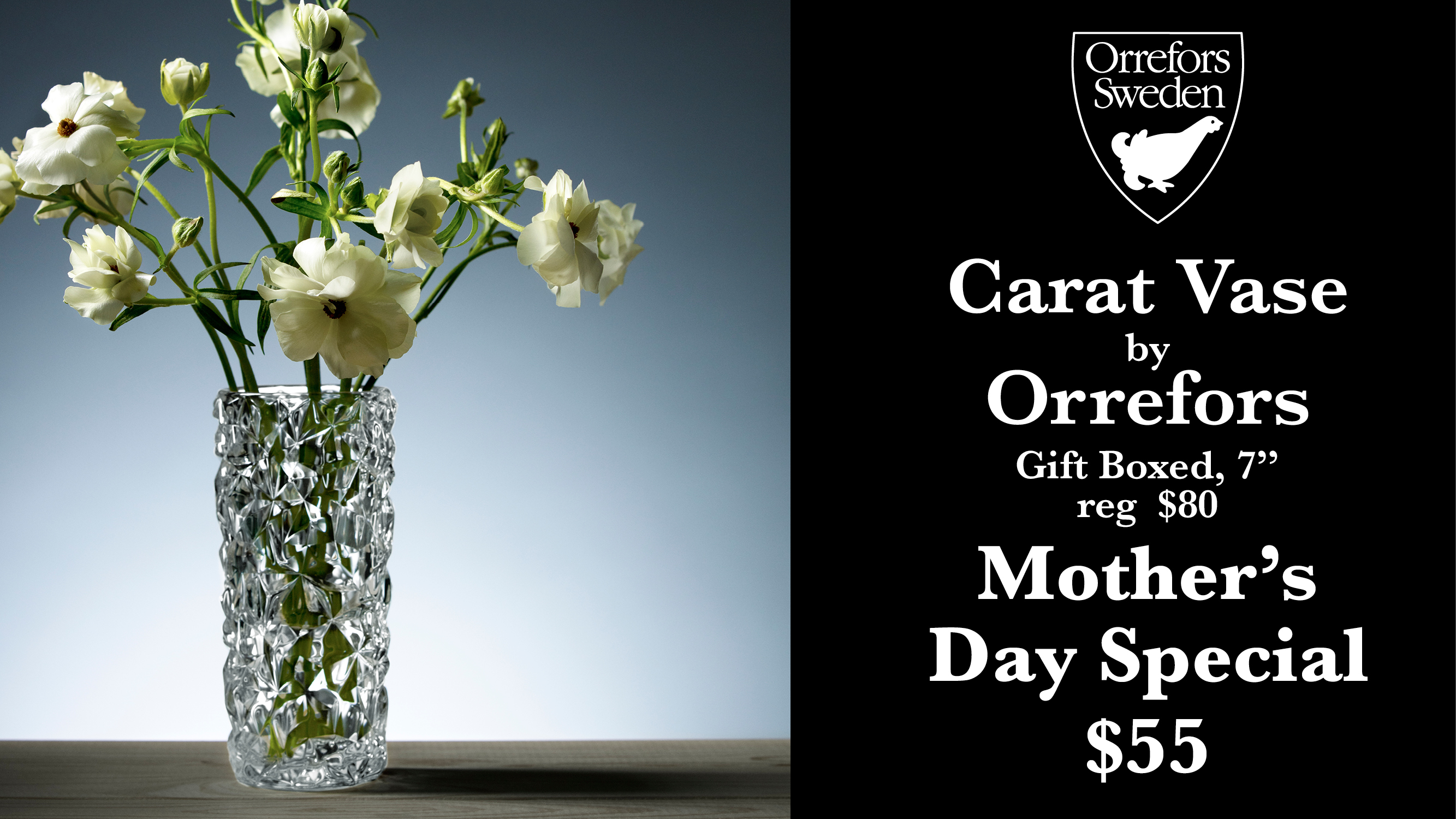 With inspiration from jewels and gemstones, Orrefors Designer, Lena Bergström has recreated cut crystal with the design Carat.

The sharp and unique asymmetrical grinding reflects our times with a scent of Nordic romance.

Carat Crystal Vase by Orrefors
Gift Boxed, 7"
reg $80
Mother's Day Special
$55

We have a Limited number of Carat Vases left in stock at this point and we can Gift Wrap them for you and ship them for Free for you to any Domestic Destination. If you prefer we can do "Curbside Delivery". We are in the store weekdays 12:00 ~ 4:00 as well as Saturday.
Stay Safe and Healthy!
Louise, Walter and Haakon Harald