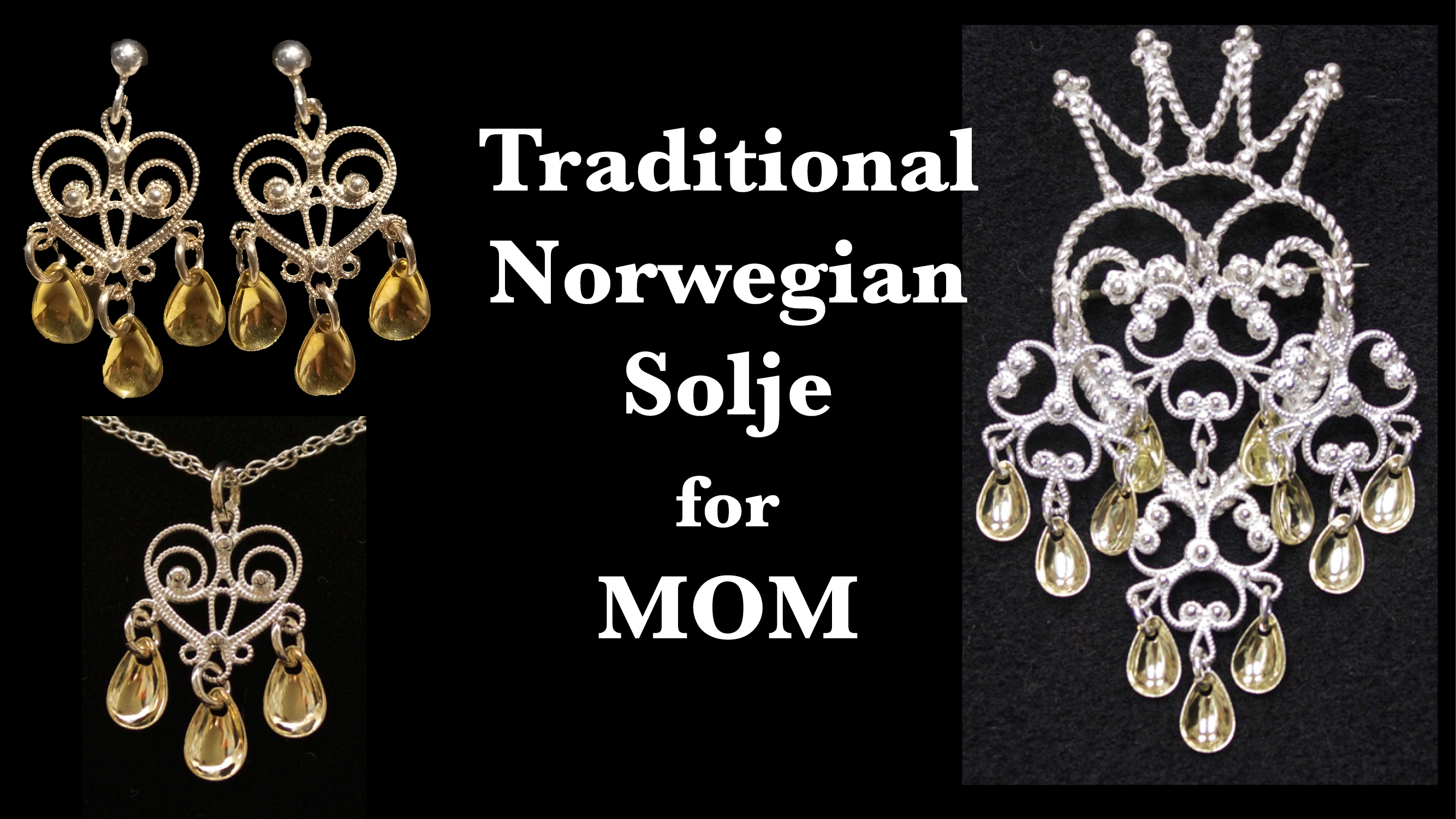 We could not think of anything that is more appropriate for this year when we think about Jewelry for Mom.
Norwegian Soljes have been around for Centuries. They were created to show Love. The shapes have traditionally been flowers and hearts which convey a strong sense of Love. Another more important part are the Golden Dangles that are on each piece. They are there to "Scare Away Evil Spirits".
Go to our Solje Section and see the options. All are in stock at this point and we can Gift Wrap them for you and ship them for Free for you to any Domestic Destination. If you prefer we can do "Curbside Delivery". We are in the store weekdays 12:00 ~ 4:00 as well as Saturday.
Stay Safe and Healthy!
Louise, Walter and Haakon Harald