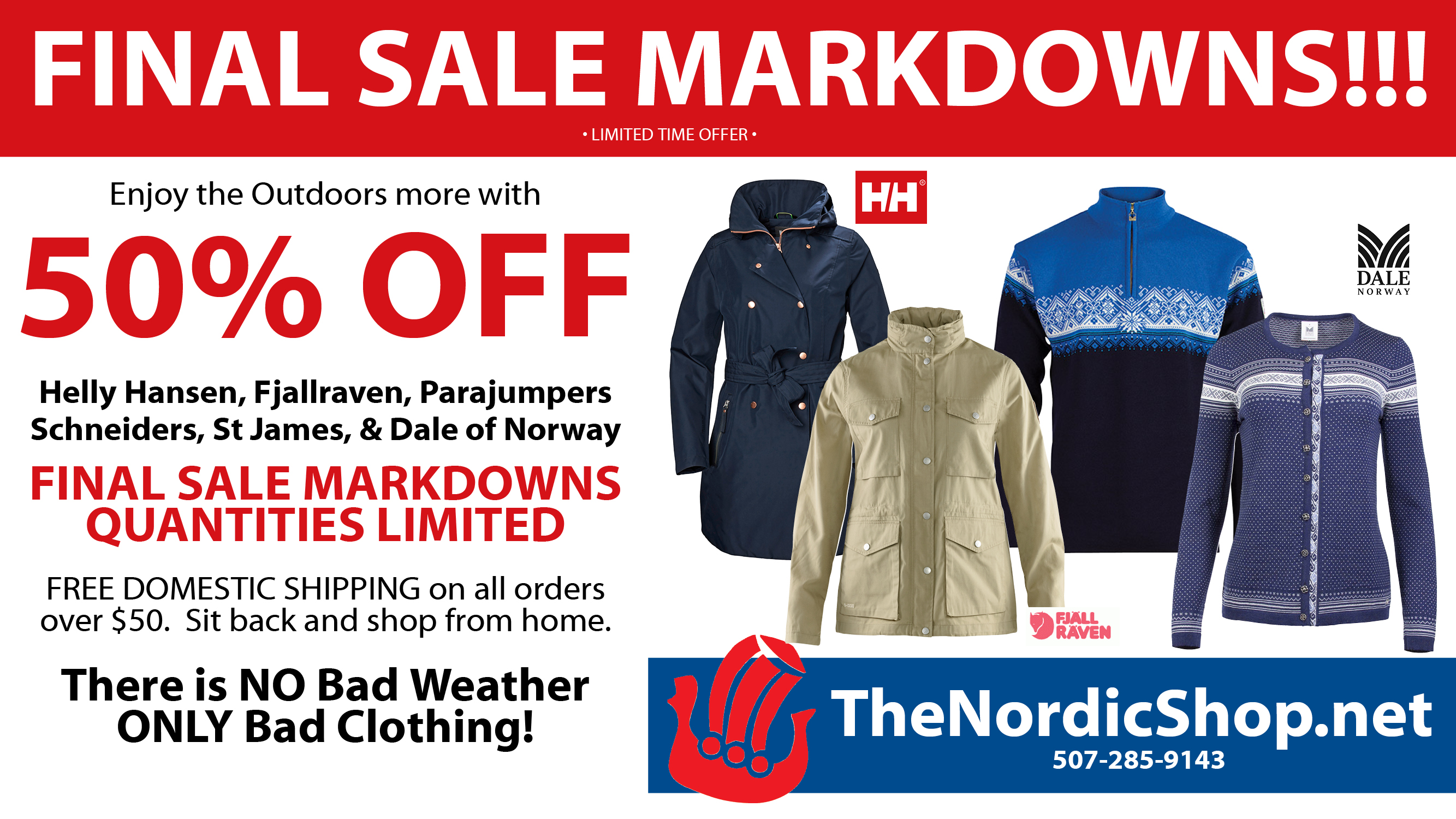 August signals the end of Summer and the beginning of Autumn. With that we have to make way for all the New Fall Items that are starting to arrive at the end of August and throughout September. To make way for all of the New Fall Items as well as our Christmas Shop we host a Great SALE each year.
This year we have expanded the sale to include some items not normally found on our Website as well as some familiar faces all are 50 to 75% OFF. This years selection includes:
Fjallraven Spring Fjallraven Fall
Enjoy shopping our On Line Sale. Quantities are LIMITED.
These Bargains will not last long. Remember that we offer FREE DOMESTIC SHIPPING on all orders over $49. That makes this the perfect time to pick up that piece that you have been thinking about.
"Shop Early, Shop Often, and Shop A Lot!"
GET STARTED NOW . . .