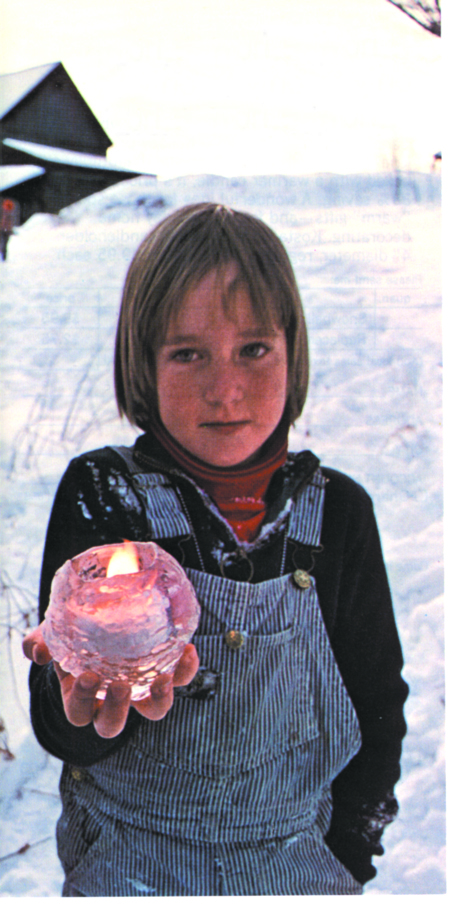 The Snowball Votive began the Votive category at Kosta Boda back in the early 70's and has sold more votives than all the other styles at Kosta Boda and Orrefors added together.
It takes its unique shape from the way "lanterns" were fashioned out of ice to add light to the long cold winters in Scandinavia. Ice Lanterns like these would light the way to homes and line the porches to welcome guests. In many small villages they were even used to light the outside of Churches on Christmas Eve and the whole Jule Tide Season.
Today they still are a favorite for bringing light into our homes during the Winter months and welcoming our guests. This year we have set up a group of our best selling Votives from Orrefors and Kosta Boda all at Special Northern Lights SALE Pricing.

Enjoy your Northern Lights and experience true FIRE AND ICE!
Hurry these won't last long.