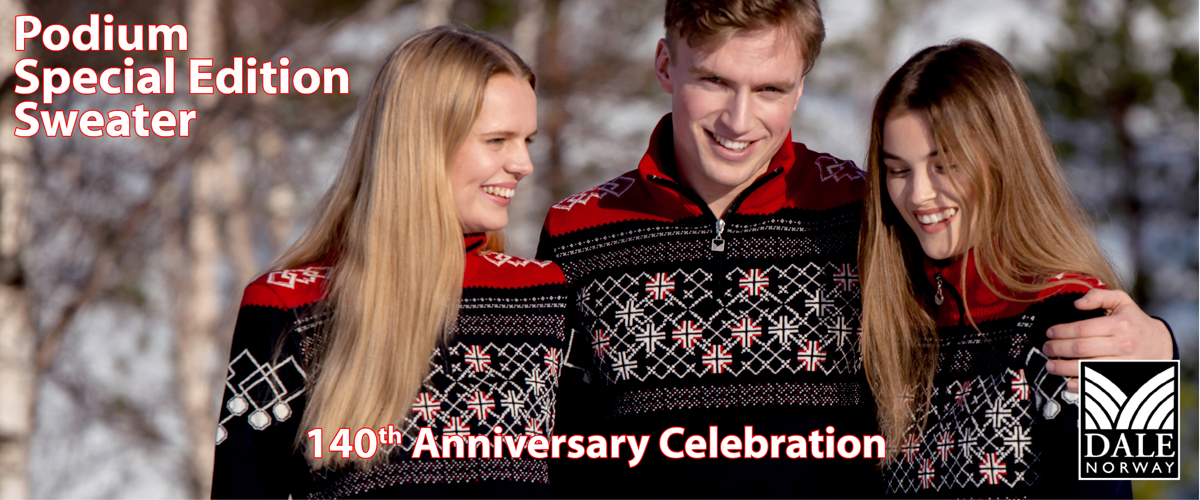 FINAL 3 DAYS TO PLACE YOUR PODIUM ORDER!
As you know we unveiled the Special Edition Podium Sweater on May 1st at 10:00am, and we sold out of them in a record breaking 23hrs. That was to be the entire production run of Podium to be knit. After some prodding we were able to get Dale of Norway to agree to produce one and ONLY ONE more run of PODIUM for those of you that were not able to get one initially.

The DEADLINE IS THURSDAY, MAY 23RD AT MIDNIGHT CDT.
All orders received by then will be guaranteed delivery of their Podium Sweater. There are no plans to do any other production runs of Podium. It was meant to be a Very Special Sweater available to a select group of Dale of Norway customers who wanted to own Dale's Special Edition 140th Anniversary Celebration Sweater.

If you want your very own PODIUM Sweater don't wait! CLICK HERE to purchase yours before they are all gone. We are offering FREE DOMESTIC SHIPPING on all orders placed before the end of May 2019.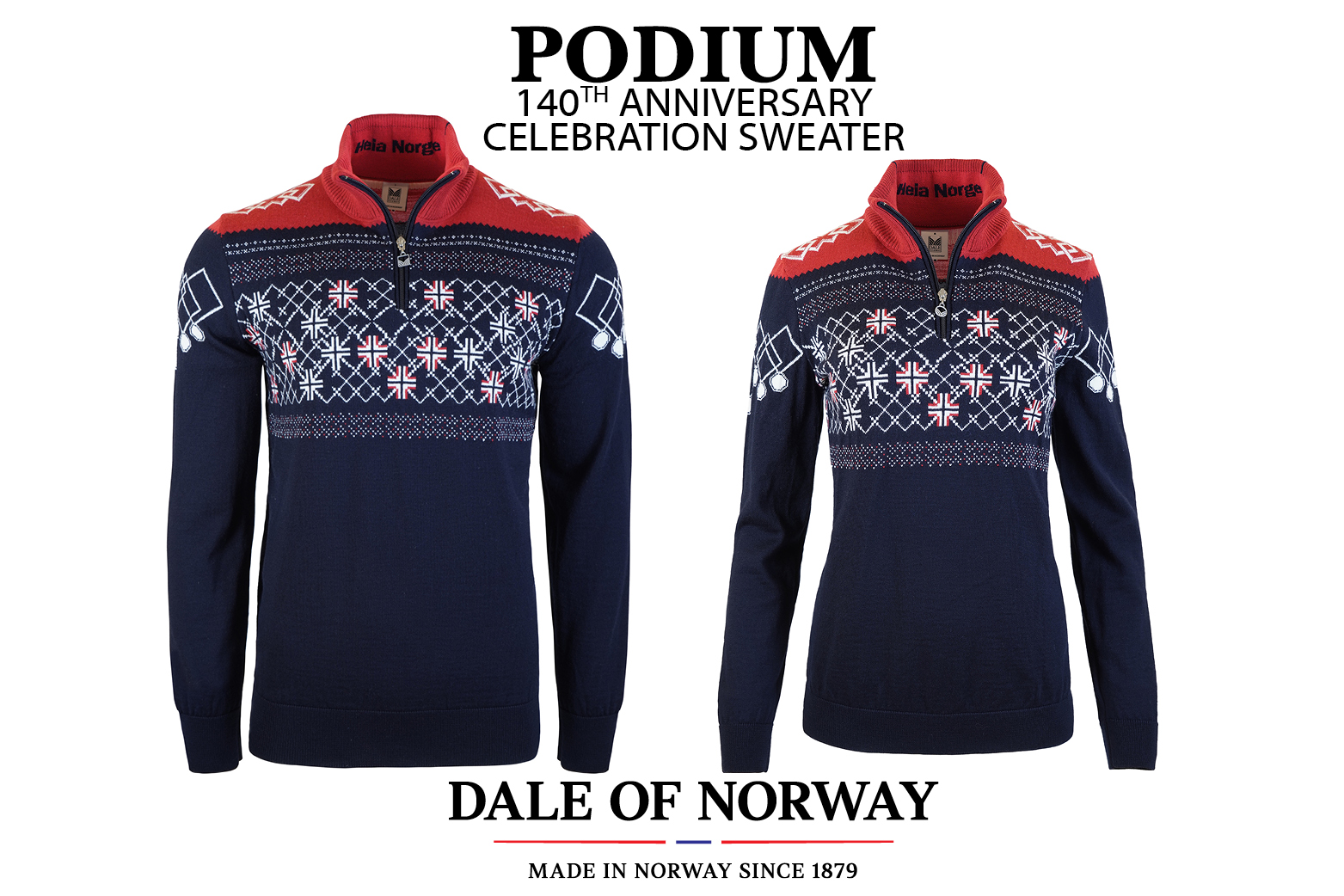 Dale of Norway PODIUM Sweater
Men's Dale of Norway Podium Sweater, 94211C
Sizes: Small to XXLarge
Price: $260
Women's Dale of Norway Podium Sweater, 94221C
Sizes: Small to Extra Large
TIME IS TICKING . . . Don't Miss Out!