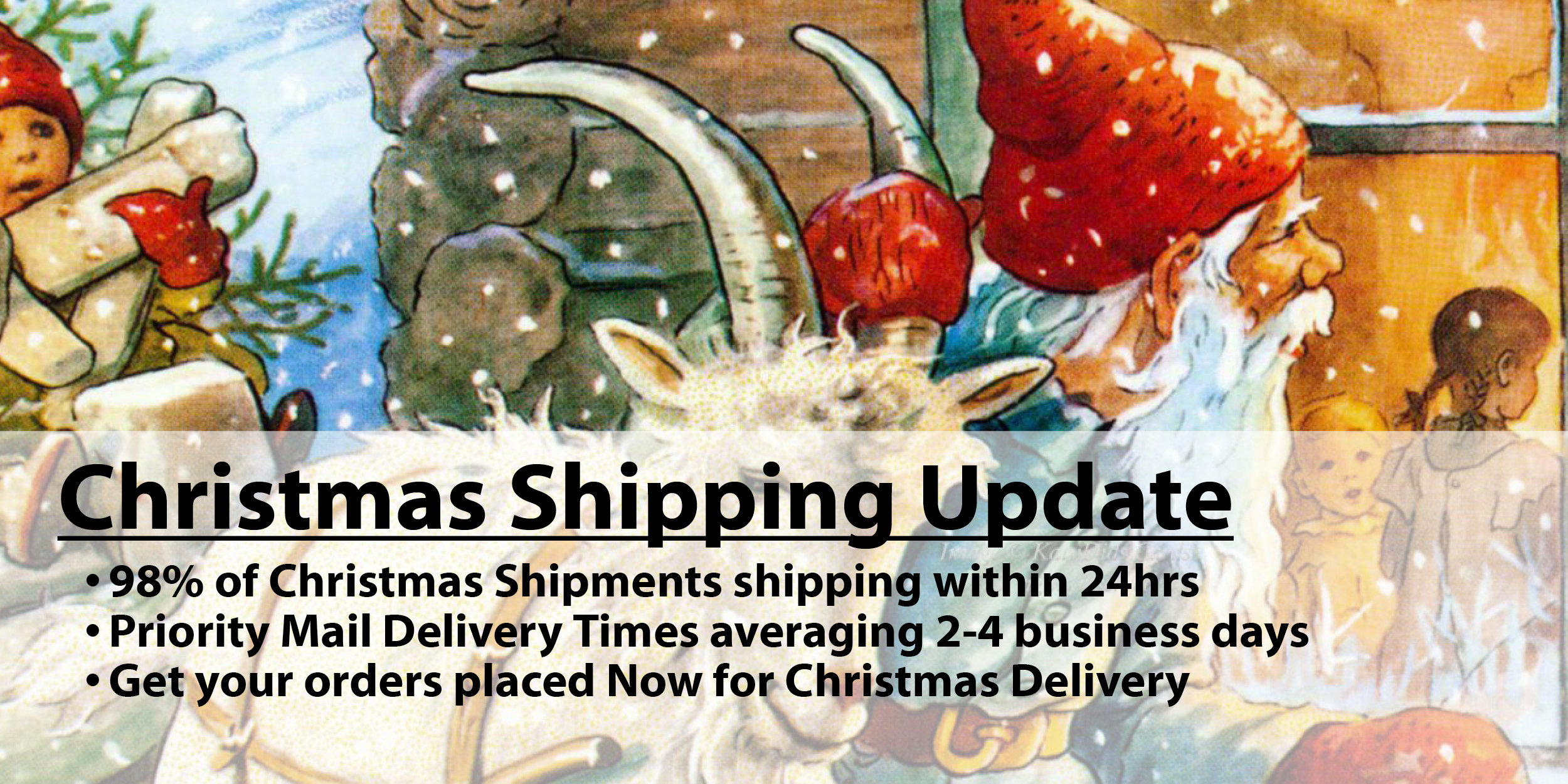 All the Nisse and Tomte here at The Nordic Shop are working hard to make sure your order gets to you by Christmas. Right now 98% of our orders are shipping within 24hrs. Of that 98% most have shipped by Priority Mail with delivery times running 2-4 business days to most destinations.
If you have a particular Dale of Norway Sweater in mind we still do have a great selection and we still have daily Air Shipments coming in from Norway. As we get closer to Christmas Eve we may need you to make a second choice. Dale will be closing on Thursday, December 20th and opening up again for shipping to us on January, 7th. During that time no Air Shipments will be leaving Norway.
To ensure that you have a Gift for under the Tree please make your selection early and be ready with a second choice just in case your first choice is sold out. If your selection was the "perfect sweater" and we are out we will have it coming in from Dale just after the First of the New Year for you.
For any questions please call us Toll Free at 800-282-6673.
Shipping Deadlines:
UPS Ground - December 14th (later if you are closer to Rochester, MN)
UPS 3 Day Select - December 18th
USPS Priority Mail - December 19th (later if you are closer to Rochester, MN) All Free Dale Shipping goes out this way.
UPS Second Day Air - December 20th
UPS Next Day Air - December 21st
Remember that weather conditions may delay your package this time of year. Both USPS and UPS work hard to guarantee delivery, but without Rudolph's Nose to guide them there are times when it is unsafe to be on the roads.
We hope everyone has a Safe, Happy and Joyful Christmas! We will work our hardest to get your packages off and delivered on time for you.
Merry Christmas!
The Nordic Shop Staff