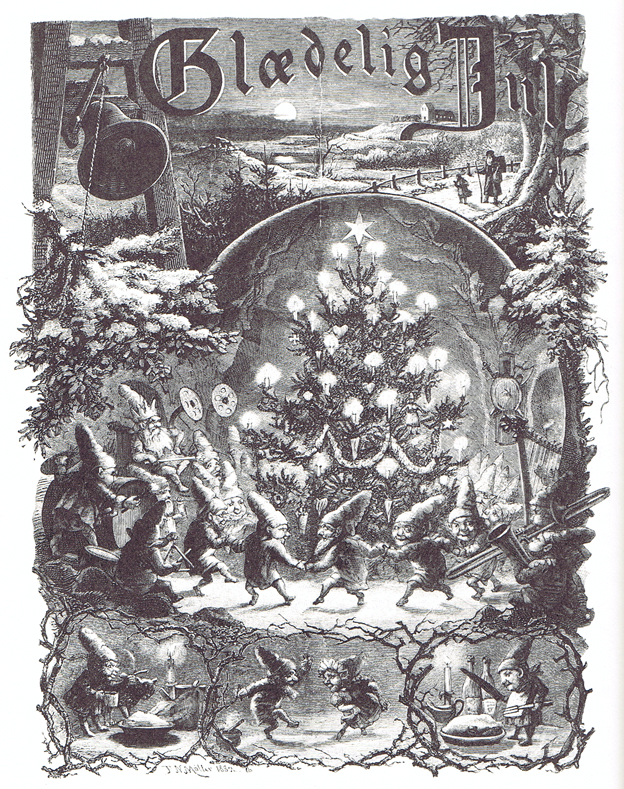 We wish you all a Merry Christmas and a Happy New Year. Thank you for making this one of our best Christmas Seasons ever. It was great getting to help so many of you with your Christmas choices. The Nisses and Tomtes at The Nordic Shop went through more Christmas Wrap than we had thought possible. They wrapped everything from Danish Iron Chandeliers, to individual Christmas Ornaments, to Sweaters, if it did not run fast enough it got wrapped.
We also set a new record on shipping. We shipped to almost every state in the Union this Season as well as a new record of foreign countries. It is good to see so much interest in our Scandinavian Products.
With over 40 years in business we know the products, use the products and can explain to you the stories behind them. When you call our 800 Number you get someone who can actually tell you how a Dale Sweater will fit, what might go with your old Oleana Sweater to make it look new and fresh, or how to get your Lefse to roll out thin. You certainly don't get a person in a Phone Bank in some remote country. You get one of our staff who cares about your call and is there to help.
If you ever find yourself in our neighborhood please stop by and say Hi to us in the Store. We really appreciate being able to put a face with a voice on the phone or to an email.
We wish you all a Merry Christmas and a Happy New Year.
Your Friends at The Nordic Shop
Holiday Hours CENTRAL TIME ZONE:
December 23rd 9:30 to 5:30
December 24th 12:00 to 4:00
December 25th Closed
December 26th - 29th 9:30 to 8:30
December 30th 9:30 to 5:30
December 31st 12:00 to 4:00
January 1st Closed
January 2nd back to normal hours.
Weekdays 9:30 to 8:30
Saturday 9:30 to 5:30
Sunday 12:00 to 5:00