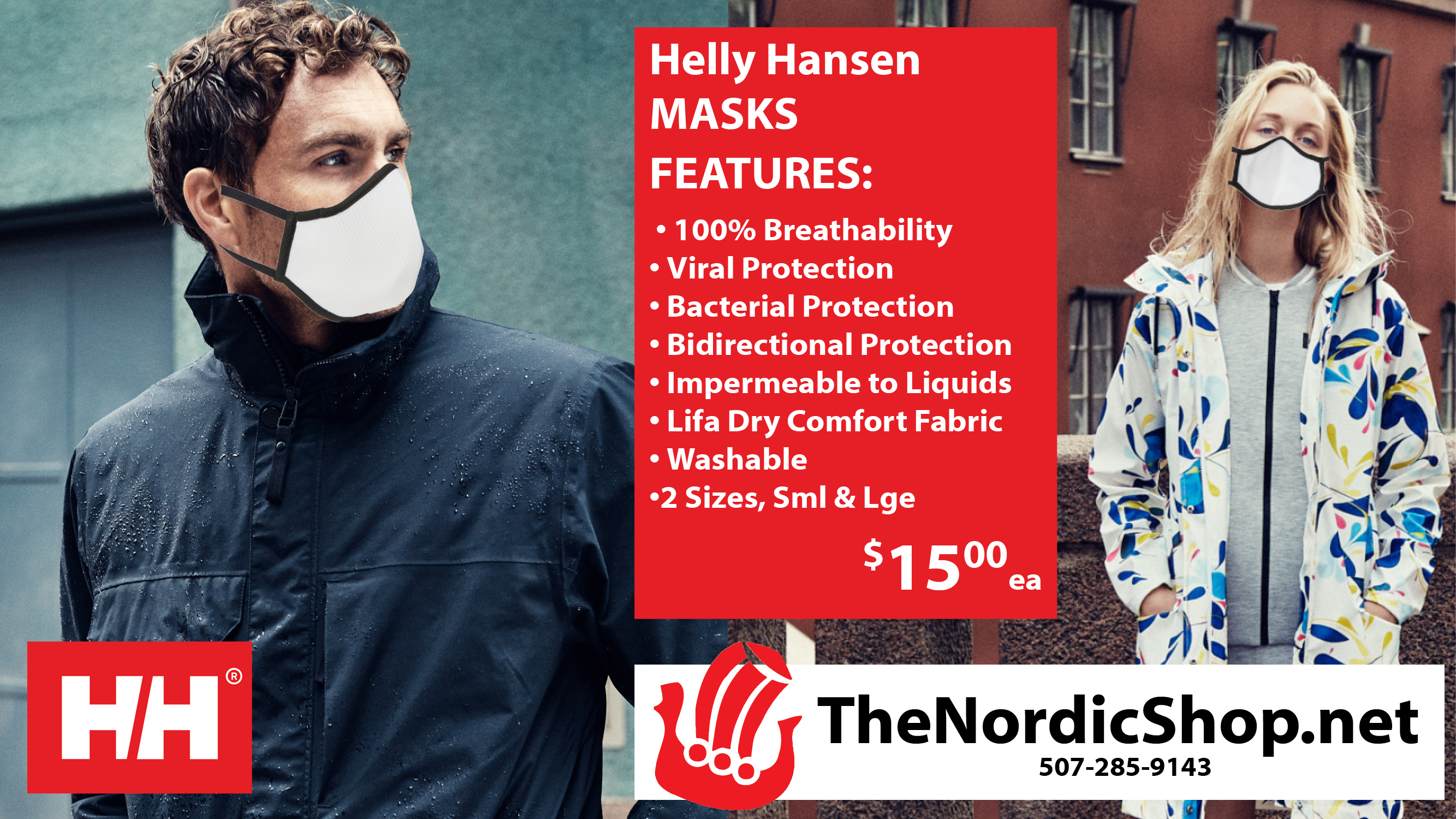 Helly Hansen Masks are IN STOCK and we are shipping them as fast as we can every day. It seems that all of you that have tried your Masks loved them. Now you are placing your Second and in some cases Third Orders so everyone in your Family is protected. THANK YOU!!!!
For those of you that still have not tried our Helly Hansen Mask let me make this very simple for you . . . Don't Wait! These are the highest rated personal mask on the market. They are the most breathable and comfortable mask you will find. Helly Hansen's Lifa technology combined with it's proprietary core add both comfort and unprecedented protection for both you and those around you. No other personal mask offers that level of comfort and protection.
We are ready to ship you a Mask so that you can see for yourself what you have been missing.
White, Sizes: Small/Medium and Large/XLarge
Black, Sizes: Small/Medium and Large/XLarge

NEW STORE HOURS:
MONDAY TO SATURDAY: 11:00 TO 5:00
SUNDAY CLOSED
For immediate attention after hours please email us at info@TheNordicShop.net