PURCHASE A LIMITED PRODUCTION Anti Bacterial and Anti Viral Face Mask BEFORE THEY ARE GONE . . .
Best YET . . . proceeds are going to COVID-19 Research.
Helly Hansen chose us to debut these in the Midwest. This is a Special Project for Helly Hansen and was to be for its internal use, but after all the engineering that went into creating the Ultimate COVID-19 Mask they decided to let other people enjoy their new mask. As you can see below a lot of thought and engineering has gone into making these a very comfortable and safe mask. They are just one level down from Surgical Mask and are designed to be used time after time without losing effectiveness.

As we were unpacking these in our Rochester store we sold them to everyone that was in the store as our Staff rushed to try them and LOVED THEM!
Helly Hansen Lifa Face Mask, Black with Black $15.00
Helly Hansen Lifa Face Mask, White with Black $15.00
READ ALL ABOUT IT . . .

QUANTITIES LIMITED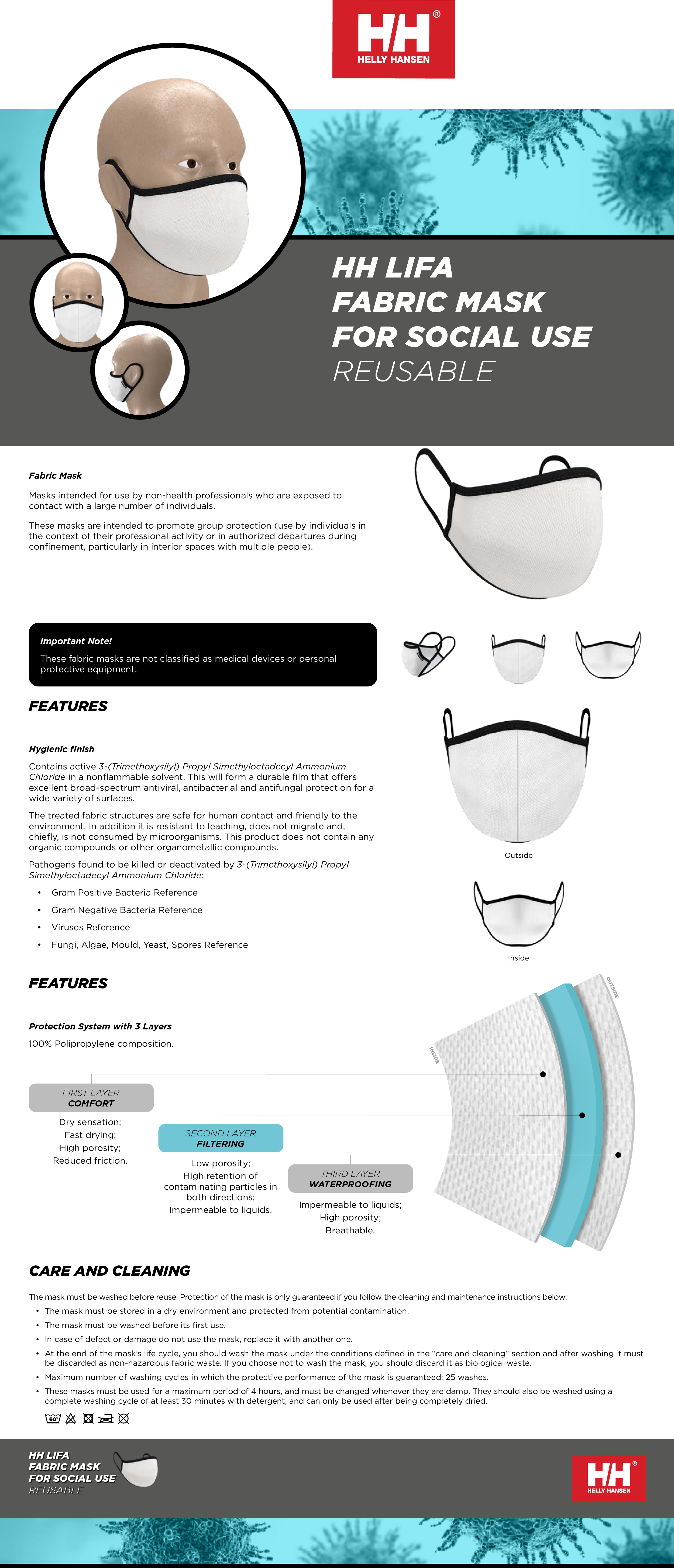 Helly Hansen Lifa Face Mask, Black with Black $15.00